PATRICIA THORN KISH, LCSW
PATRICIA THORN KISH, LCSW
PATRICIA THORN KISH, LCSW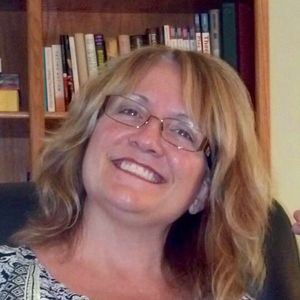 About Patty:


Patty has been practicing as a Licensed Clinical Social Worker, or what most refer to as a therapist, for over 20 years. One could joke of the "practicing" phrase but she does feel it is the appropriate term in regard to therapy. As, Patty believes, that therapy is much more of an art than a science. These past 20 years have been just that...a time of learning and growth, and developing as into the therapist she is today.


A bit about Patty's education; she received a Bachelor of Arts Degree in Psychology and Speech Communications from Olivet Nazarene University in Bourbonnais, Illinois and a Master of Social Work from Loyola University of Chicago, School of Social Work. Patty is licensed with the State of Indiana as a Licensed Clinical Social Worker.


Patty started her career on an inpatient adult psychiatric unit; working with a diverse population suffering from a variety of serious mental health illnesses and addictions. Patty branched from inpatient to outpatient counseling of children, adolescents and families. Patty later treated clients in hospitals and outpatient clinics in Chicago, Illinois and the surrounding suburbs, as well as, Northwest Indiana. Patty has spent her career answering what she feels has been a calling, to comfort and heal the broken hearted.


Patty believes deeply in family preservation and resolving conflict in relationships to develop and maintain healthy ways of interacting versus the opposite choice of disowning family members, partners and friends. Throughout her private practice, she is dedicated to assisting her clients with gaining insight, encouraging communication, seeking and offering forgiveness, re-establishing and maintaining trust in an effort to improve relationships by reducing anger, managing conflict and increasing overall life functioning.​ She also enjoys helping parents who have ended relationships learn to co-parent together


Patty believes that therapy starts with an unconditional, positive, genuine connection to another person. She enjoys working Patty enjoys working with people who are struggling with depression, anxiety, and grief; as well as those who have lost their way, and are just feeling stuck or unsatisfied in life.


Patty further enjoys working with college students and young adults who are transitioning into a new phase of life and have not quite been able to find their way in life.
Harmony Counseling Center is located close to Purdue University's Campus, this is strategic as working with college students on educational goals, depression, anxiety with academic performance are just a few of Patty's Specialties.